2020 Board Nominations
The following nominations have been received for the 2020 Chamber of Commerce Board of Directors and Officers.
Officers:
President - Randy Garrison, Rowe's Adirondack Cabins
Vice President - Brooke Clark, Peak Select Properties
Treasurer - Ginny Kern, ADK MTN Pillows
Directors (three to be elected):
Amy McCoy, Schroon Lake EMS
Laura Baker Orr, The "Baker"y
David Peterson, Mountainside Bible Chapel
Sharon Steen, Starry Night Cabins
Darren Woods, Seagle Music Colony
Please click here for full candidate bios.
,
Executive Director
Susan Palisano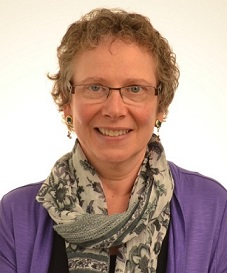 Susan Palisano, who has called Schroon Lake her second home for 20+ years, is the executive director of the Schroon Lake Area Chamber of Commerce.
Sue has been a Connecticut resident for the past 24 years but originally hails from Rhode Island. She has an extensive background in non-profit leadership, strategic planning, communications, economic development and grants management. Sue served as senior director for a not-for-profit economic development organization in Connecticut for 14 years, where she was responsible for the multi-million dollar expansion of her unit. An experienced grant writer, Sue will be looking for opportunities to significantly increase funding for Chamber activities.
Sue considers it an honor and a privilege to have been asked to serve as Chamber of Commerce executive director. "I have loved this town since the very first summer we vacationed here so many years ago," Palisano said.
Having spent over 20 years of her professional career creating and leveraging strategic partnerships, Sue believes that this, combined with an entrepreneurial approach to business development, tourism, and cultural events, will create greater opportunities for success. Her number one priority in bringing new leadership to the Chamber of Commerce is the sustainment and growth of the Schroon Lake area to the benefit of both businesses and the communities we serve.
Sue and her husband Tom have three adult children, who continue to visit Schroon Lake every year as well.  Dedicated antiquers, Tom and Sue also buy and restore vintage clocks, and collect far too many other things, according to their children.
Visitor Center Manager
Nicole Howe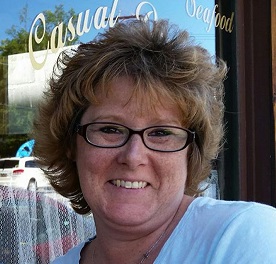 Nicole was born and raised in Schroon Lake, graduating from SL Central School. She starting working at the Chamber three years ago, after volunteering in various capacities over the previous year. Nicole's efforts in supporting Chamber events and activities and her strong ties to the community led to her being appointed to the position of Visitor Center manager in January 2018. In this capacity, Nicole is responsible for visitor information, oversight of summer staff and volunteers, planning and supporting events, and Chamber merchandise.
Nicole came to work at the Chamber because "she absolutely loves Schroon Lake, the closeness of the community, and the way everyone looks after one another."  She brings this spirit and enthusiasm to her position at the Chamber.
Nicole and her husband John live in Pottersville. They have two grown sons and three furry grandbabies. Nicole has served on the boards of many local organizations, including the Chester-Horicon Youth Commission and the Pottersville Fire Department Auxiliary. She was the coordinator for the local Cystic Fibrosis fundraising event for a number of years. Nicole hopes to spend many more years with the Chamber helping visitors enjoy Schroon Lake's "paradise" as much as she has enjoyed it.
Board President
Randy Garrison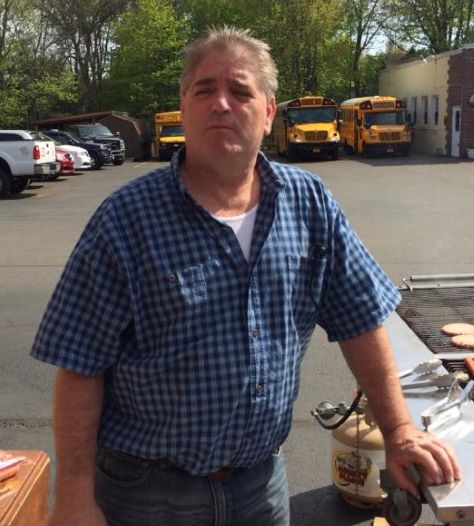 Randy Garrison, owner of Rowe's Adirondack Cabins, will serve as Board President for the 2018-2019 fiscal year. Randy relocated his family from Connecticut to New York several years ago, purchasing Rowe's Adirondack Cottages (the former Rowe's Lake Breeze Cottages), and he and his family now make Schroon Lake their home.  Prior to his relocation, Randy had served in increasingly responsible roles at multiple heavy highway construction companies as well as privately owned corporations.
 
Randy is focused on family, diversity, a positive attitude and dedication to volunteerism, with a passion for being involved with local fundraisers and event planning. He has devoted his time to various non-profit boards and committees in Connecticut and New York. Randy enjoys inspiring entrepreneurs, non-profit organizations, and community groups.
Randy's life status allows him to be flexible and adapt quickly to change. He is always eager to meet the residents of Schroon Lake via his Open Door Policy and is excited to collaborate with other community members, businesses and local government to make Schroon Lake a better place to work, live and play while preserving the family atmosphere of the community. 
As its president, Randy is an active Chamber Member. His philosophy is that "family, hard work and community involvement are the formula for success" and invites all residents to stop by Rowe's Adirondack Cabins for a cup of coffee or beverage, reminisce about the good old days, and plan for a bright future for Schroon Lake.
 
Board Vice President
Brooke Clark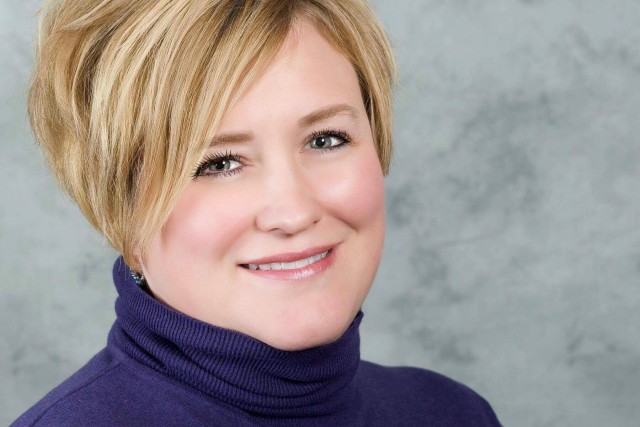 Brooke Clark grew up spending her summers on Skylark Lane in Schroon Lake with her parents, eventually moving here permanently with her husband Darrell to raise their daughter Sloan. Brooke is dedicated to helping the Schroon Lake Region be a more vibrant and successful community for not only local businesses and residents, but also for visitors and travelers. 
Brooke is excited to join the Chamber Board and brings a wide variety of skills to the position. She is a licensed Associate Broker with Peak Select Properties, and has scores of people from throughout the region purchase their dream home or business. 
Brooke has served as outreach coordinator for Essex County Public Health, program director for the Schenectady ARC, worked in clinical services for Mountain Lake Services, North East Parent and Child Society, Mental Health Association of Essex County, CWI and Citizens Advice Bureau in the Bronx NY.  In addition, Brooke has also worked for Essex County Social Services, served as a substitute teacher for the Schroon Lake, Ticonderoga and Crown Point school districts, and worked as a corporate trainer for Capital Restaurant Concepts in Washington, DC.  
Board Treasurer
Ginny Kern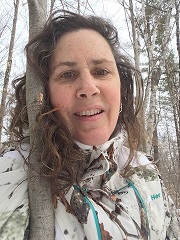 Ginny Kern hales from southern New Hampshire via northern Vermont, and chose to settle here in Schroon Lake with her mom two years ago. Ginny has one daughter, Caellie Kern, who is currently attending medical school in the Pittsburgh area.
Ginny brings a diverse background, starting in the mid-1980's when she worked as a business analyst, moving to internal financial auditing, then computer security, and finally into teaching. She is currently an artisan-entrepreneur, as owner of ADK MTN Pillows, where she produces handmade, hand-painted art pillows which are sold both via wholesale and retail. 
In the past, Ginny served as treasurer for the New Hampshire Homeschooling Coalition and on the Board of Directors and finance committee for both the Temple Wilton Community Farm and Support Tutorial For Youth in New Hampshire.
Board Secretary
Shauna Ross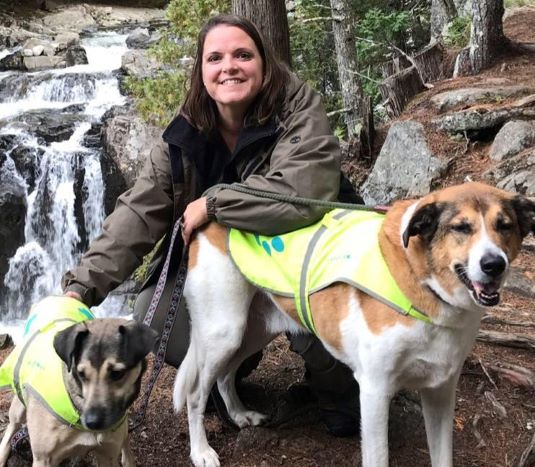 Shauna and her husband Dan Ross moved to Schroon Lake from Chestertown in 2014, to fully embrace their love of hiking, camping, fishing, paddling and snowshoeing that Schroon Lake offers.
Shauna has been employed at a number of local businesses, including as shipping and transportation manager for Reliable Racing/Inside Edge in Queensbury, at International Paper- Ticonderoga Mill, BMW Construction, and Glens Falls National Bank in Lake George and Schroon Lake. Shauna is currently employed at Mountain Petroleum.
Dear to her heart is the advocacy for the developmentally disabled, being the legal guardian of her handicapped older brother. She and Dan are also passionate about the welfare of animals and currently have a total of six pets - two dogs and four cats - of which four are rescues. 
Shauna decided to join the Chamber Board to become more involved in the community in order to give back some of the joy and even a semblance of the appreciation she feels toward Schroon Lake and its surrounding areas.
Board Director
Matthew Curren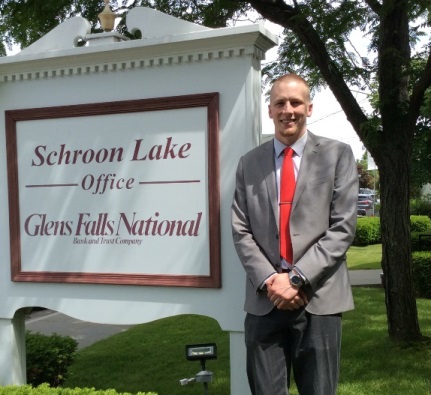 Matthew R. Curren is the current Branch Manager of Glens Falls National Bank in Schroon Lake.
Matt was raised in Bolton Landing and graduated from Bolton Central School in 2005. After college, he decided to move back to the Adirondacks where he met his wife, Nicole. Matt started his banking career in 2013 with TD Bank, working in multiple locations including Warrensburg, Bolton Landing, Lake George and Queensbury.
In 2014, Matt and Nicole decided to move to Schroon Lake with their two children, Tristan and Chelsey. In April 2018, Matt transitioned from TD Bank to Glens Falls National. This marked an advance in his career and allowed him to better serve his home community.
In addition to joining the Chamber of Commerce board, Matt also serves on the board of the Schroon Lake Association. It is his primary goal to see the community thrive, striking the right balance between those visiting this beautiful area and those who live here all year. Outside of career and community involvement, Matt loves spending time with his family. He is an avid fan of music and football (NY Jets fan) and enjoys reading and spending time outdoors. The Schroon Lake community and Adirondacks as a whole has special meaning to Matt, and it is his belief that this is one of the greatest, if not the greatest, areas on Earth. 
Board Director
Barry Pitkin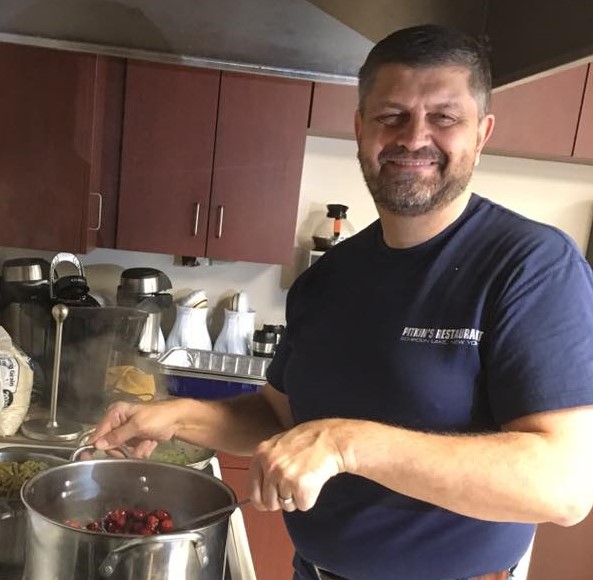 ,
Barry Pitkin has deep roots in Schroon Lake.  Pitkins have been in Schroon Lake since 1804 and have a long history of service to the community which Barry wishes to extend. His father, Ronald Pitkin, grew up here and his mother, Phyrne, is an alumni of the Seagle Music Colony. Barry has fond memories of summers spent here at his "Gramma & Pop-Pop's" camp on Pharaoh Road and at their house on Main Street behind the Barber Shop (which is now the Chamber of Commerce). 
Barry' commitment to country and service started when he enlisted in the U.S. Navy. After his military service, Barry leveraged his electronics training, working for numerous government agencies in and around the Washington, DC area. In addition, he worked in the family business started by his father and uncle, Pitkin's Home Center.
Barry has a passion for food, which was passed down from his parents. A northern father, a southern mother and world travel made for a well-rounded appreciation for all cuisines. He also loves wood working and high performance cars.
Barry and his family moved to Schroon Lake in 2018 when they purchased the former Drake's Motel and Restaurant. Re-branded as "Trail Break at Schroon Lake", the fully renovated restaurant and refurbished motel are now open and contributing to Schroon Lake's business community.
,
Ex Officio
Town Supervisor Jeff Subra